Weave a rug
Nr. 124

Time required: 2 timmar
Steps: 8
Difficulty: Average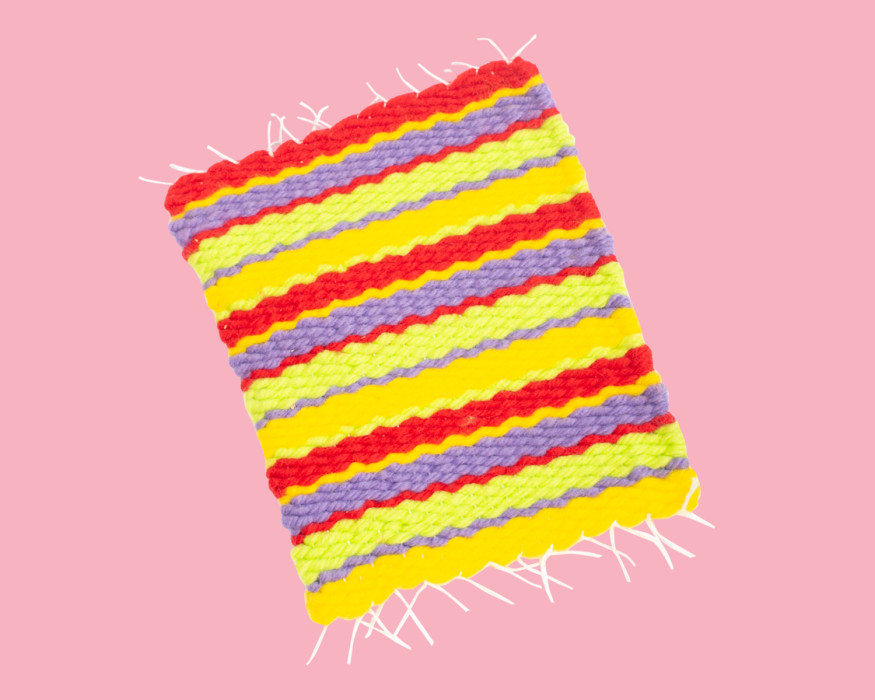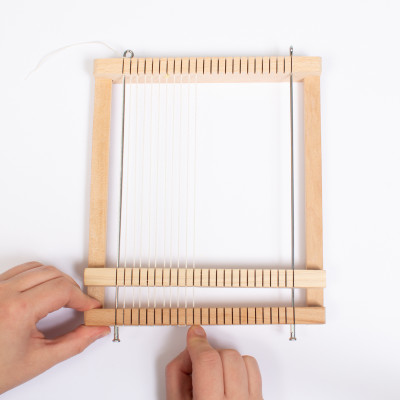 1
Make a knot in the metal loop and wind the thread up and down. Fasten the thread to the other loop.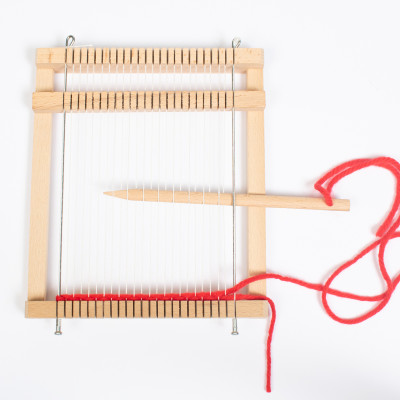 2
Thread yarn through the eye of the weaving needle. Repeatedly thread the needle over the twine and under the twine. Leave a bit of yarn at the beginning and end to fasten on the back when you are done.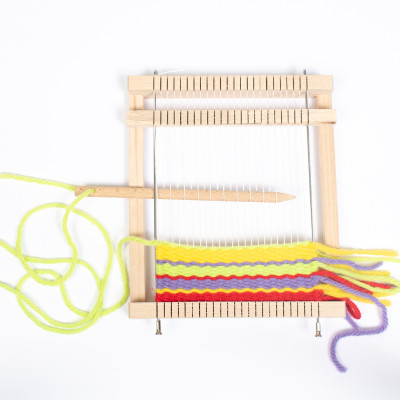 3
Change colours by cutting off the yarn and threading a new colour into the weaving needle. Repeatedly weave six rows of one colour and two rows of another until filled.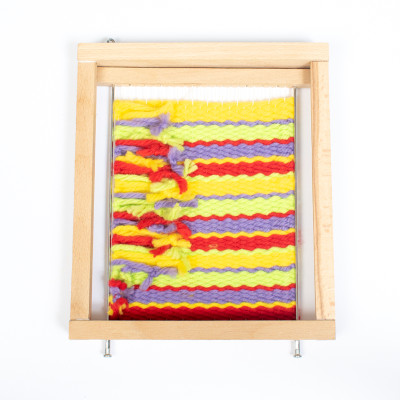 4
Attach the threads on the backside of the rug. If you want, you can weave the excess thread into the middle of the rug and tie it off there.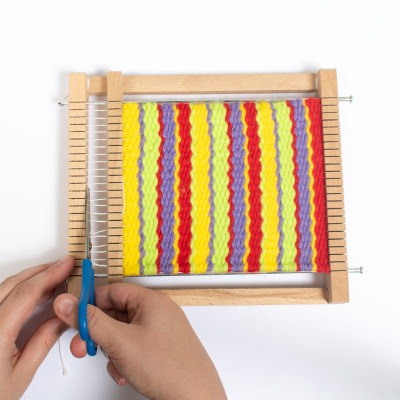 5
Cut off the weave on one side.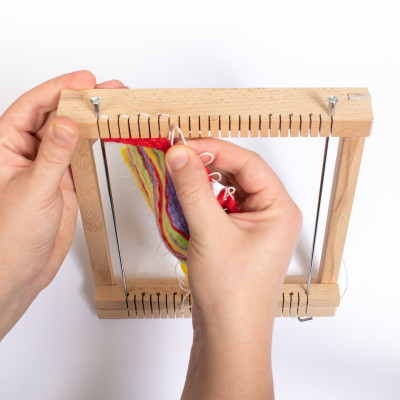 6
Pull off the thread that is attached to the other side.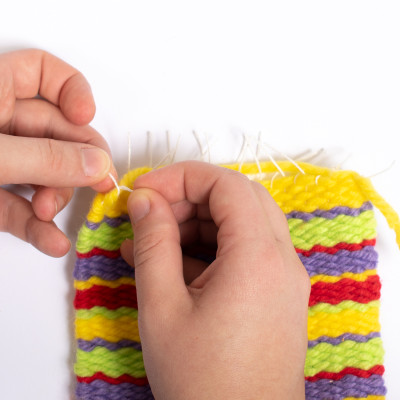 7
Cut off the loops and tie.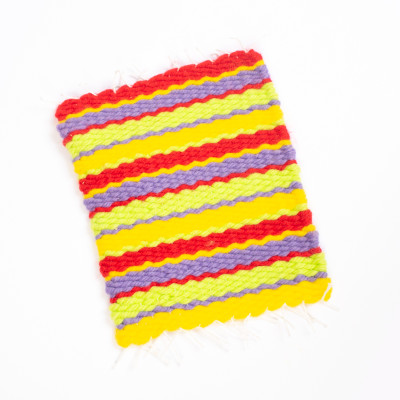 8
Done!
Products required