Washi tape ice cream
Washitejp kan användas till det mesta! Här är ett tips om hur du kan göra glassar med washitejp. Nr. 44
Time required: 1 timme
Steps: 5
Difficulty: Average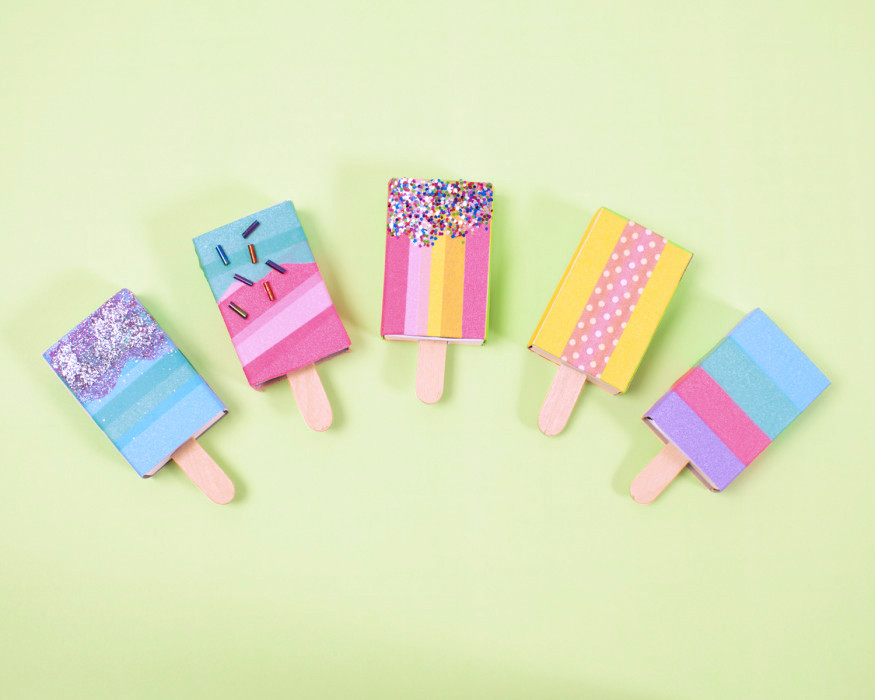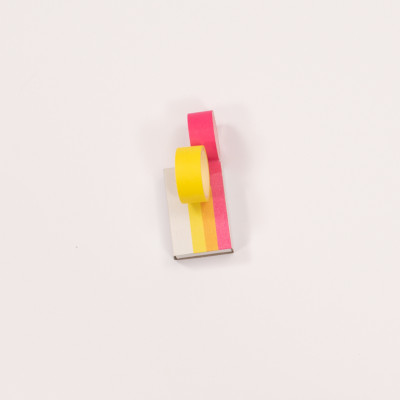 1
Cover the sides of the box in different colours of washi tape.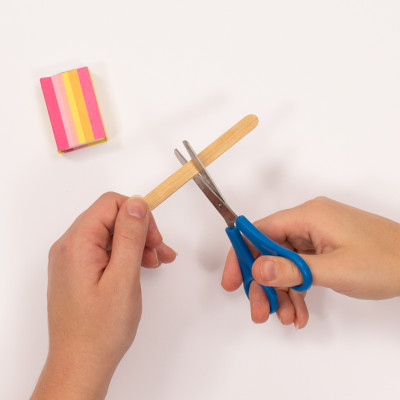 2
Break or cut an ice cream stick in half.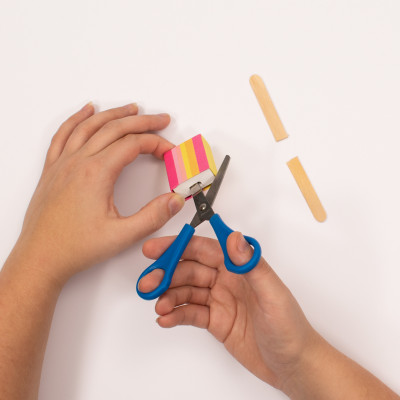 3
Make a slit in the side of the box with scissors or a knife. Ask an adult for help so you don't cut yourself. Push the ice cream stick into place.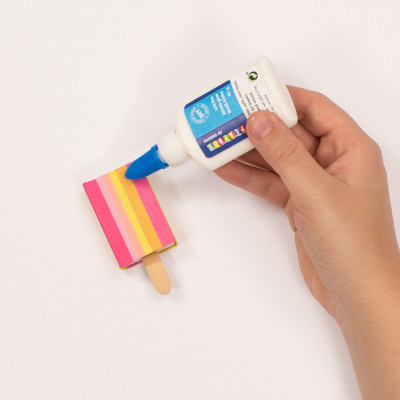 4
Brush glue onto 1/3 of the front of the box.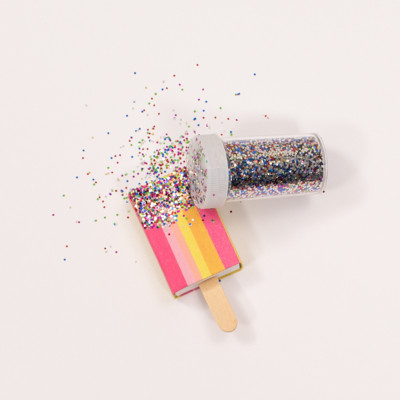 5
Sprinkle on glitter.
Products required