Make your own clock
Såhär kan du göra din egen klocka! Kul pyssel för barn. Här finns steg-för-stegguide. Nr. 51
Time required: 40 min
Steps: 6
Difficulty: Average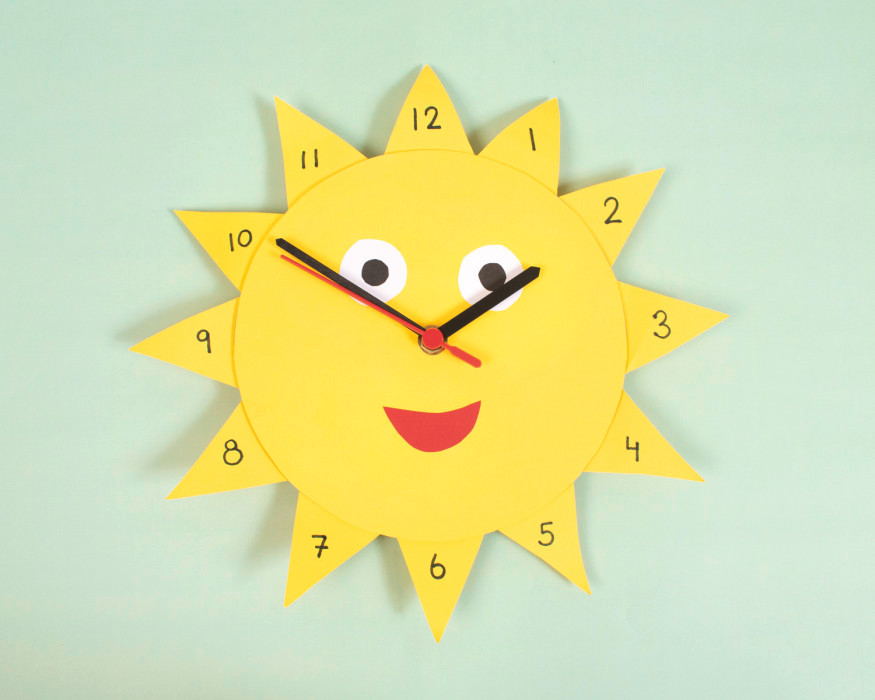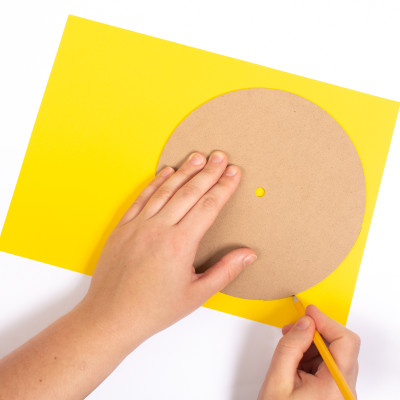 1
Trace a circle on yellow paper using the clock face and cut it out.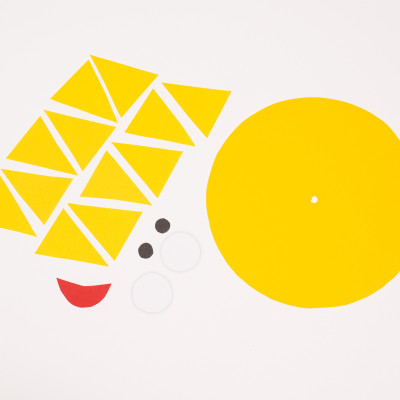 2
Cut out 12 yellow triangles, two eyes and a mouth.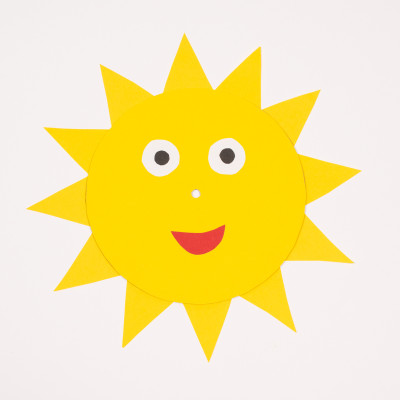 3
Glue the yellow circle, eyes and mouth to the front of the clock face and glue on the 12 triangles evenly spaced on the back of the clock face.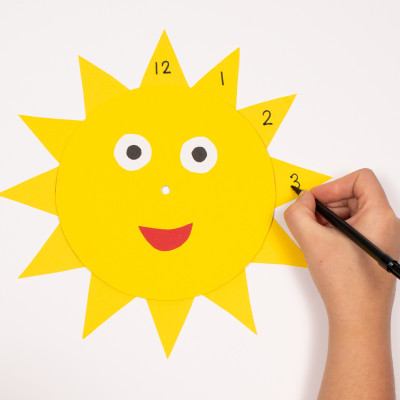 4
Write the numbers 1 – 12 on the triangles.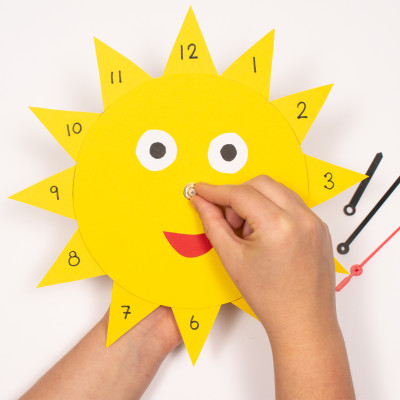 5
Attach the clockwork part to the clock face. Screw in the clockwork part from the back and fasten on the front using the washer and nut.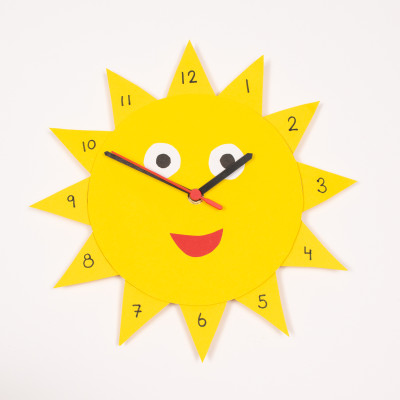 6
Attach the hands of the clock onto the pin on the front. Start with the hour hand, then add the minute hand and lastly, the second hand.
Products required