Craft a world of insects
Craft a world of insects
Time required: 3 h
Steps: 6
Difficulty: Average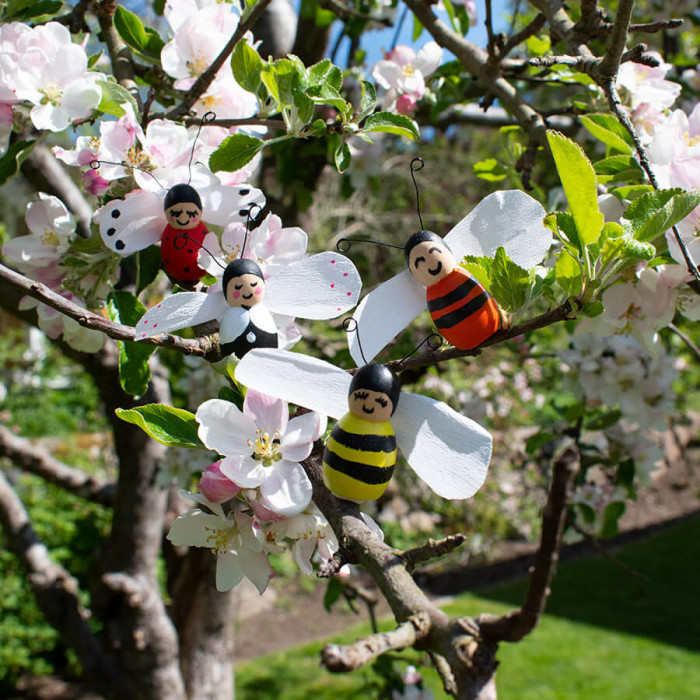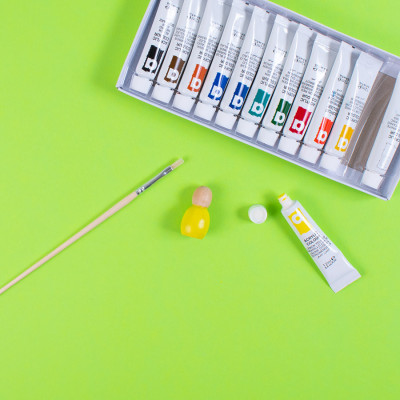 1
Paint the body with yellow acryllic paint.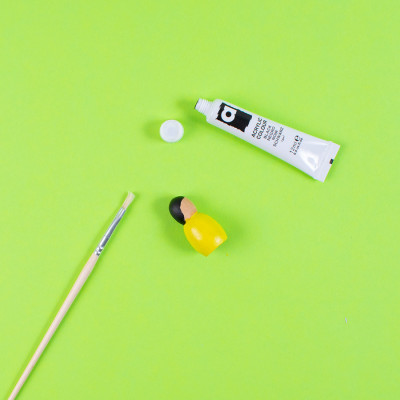 2
Paint the top and the back side of the head black, leave the face unpainted.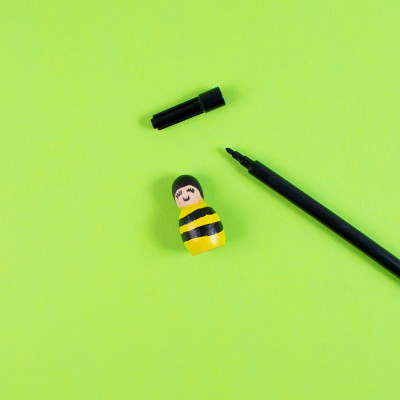 3
Paint black stripes on the body with acrylic paint, draw the face with fibre pen.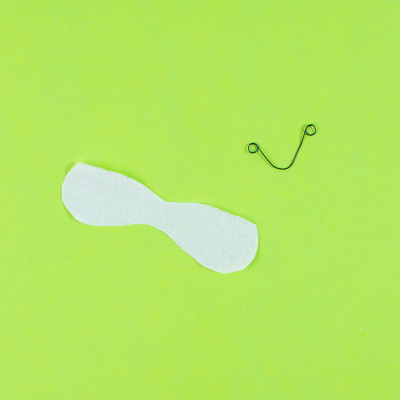 4
Cut out wings in crepe paper and shape antennas out of black metal wire.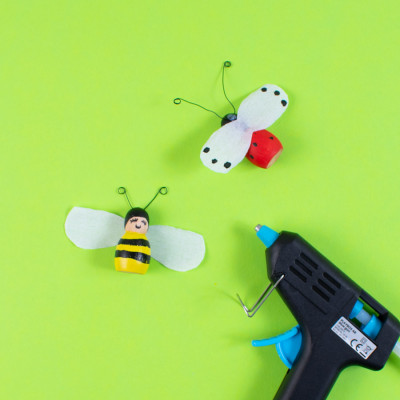 5
Glue on both wings and antennas using a glue gun.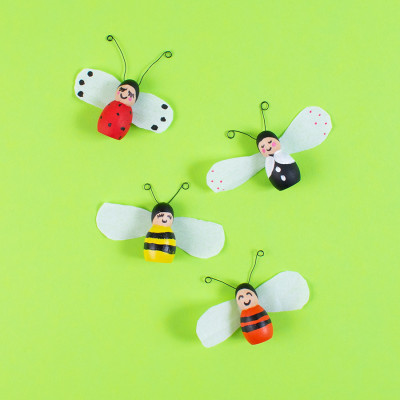 6
Make some more insects, done!
Products required