Bubble wand with ironing beads
Bubble wand with ironing beads
Time required: 30 min
Steps: 8
Difficulty: Average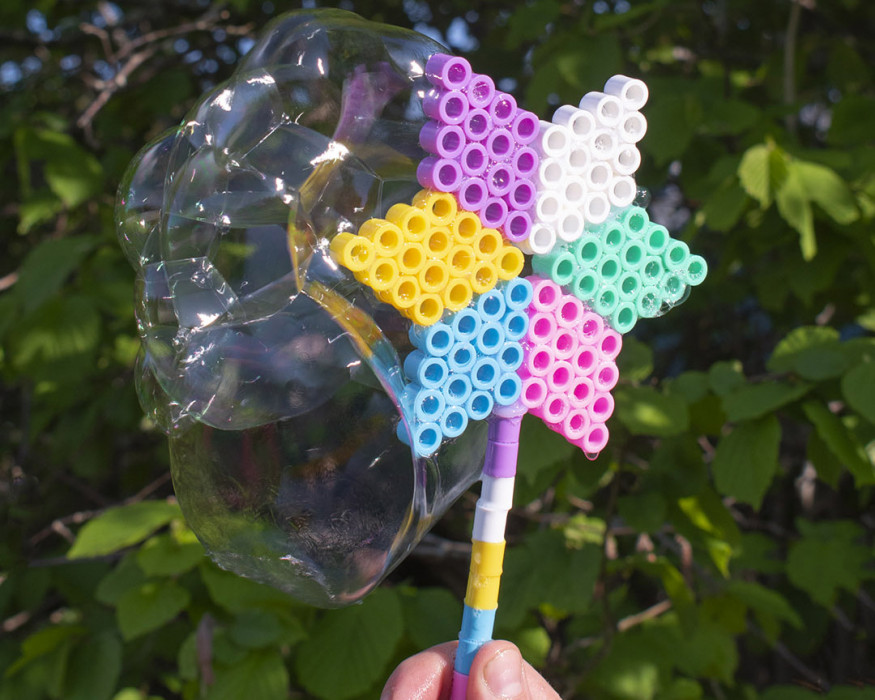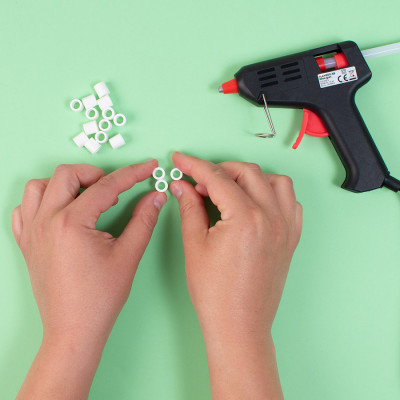 1
Start off with gluing two ironing beads XL together, then glue on another bead in between them. NOTE! If using a glue gun, then be sure to ask an adult for help as it will become hot.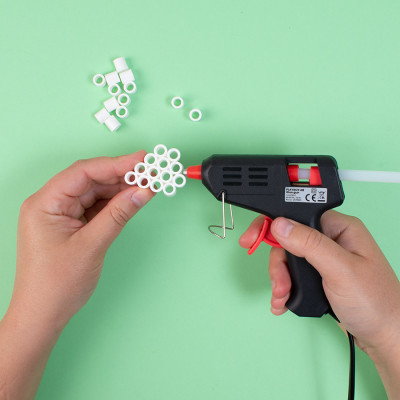 2
Keep going until you have a triangle with four beads along each side, glue on three beads on one of the sides and keep going until you have created a rhombus.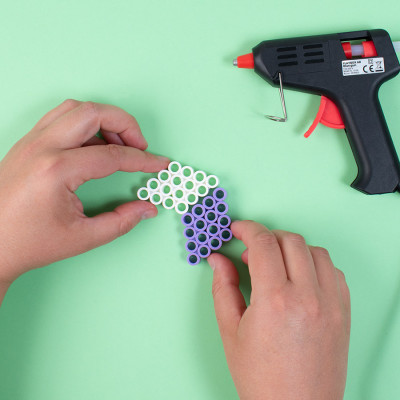 3
Make six rhombuses in different colours and glue them together.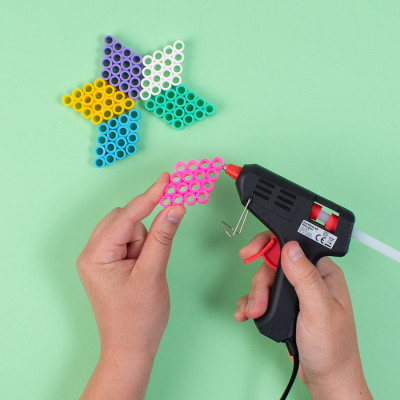 4
When you have glued on the last rhombus you have created a star.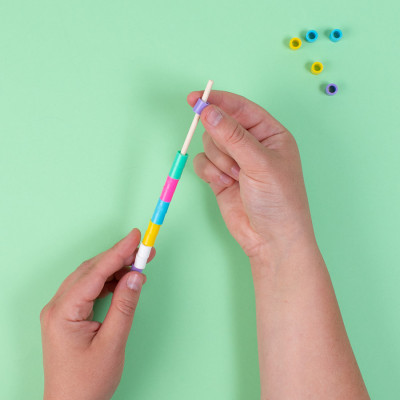 5
Thread beads on a flower stick.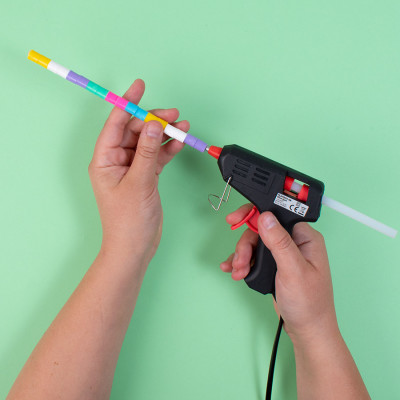 6
Glue on both beads on each end of the stick.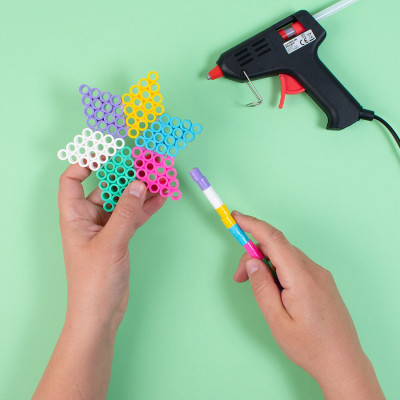 7
Glue the stick to the star.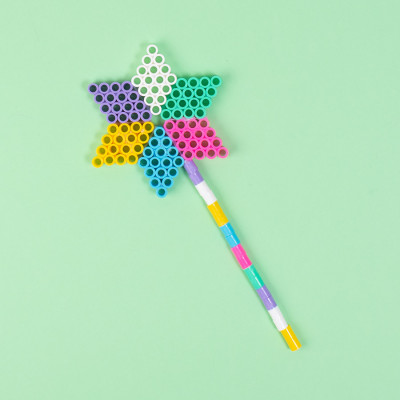 8
Ready to create bubbles!
Products required