Bookmarks with beads
Bookmarks with beads
Time required: 30 min
Steps: 5
Difficulty: Easy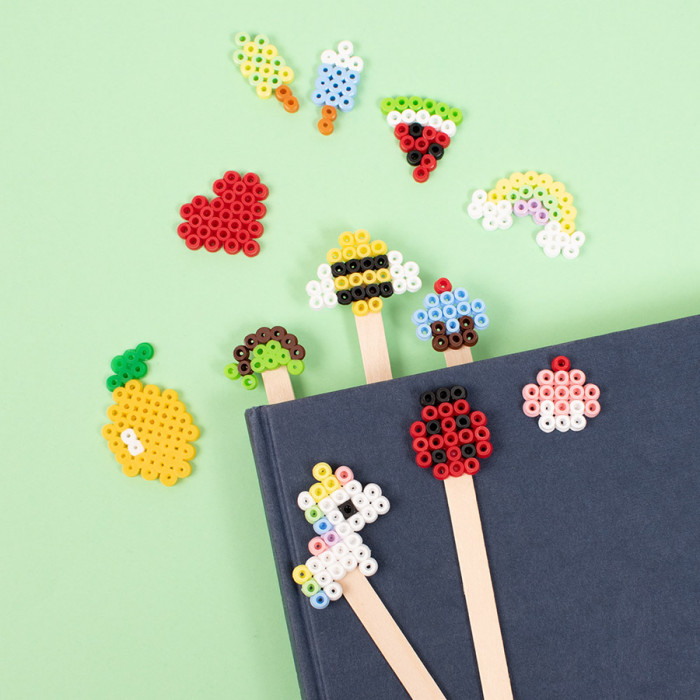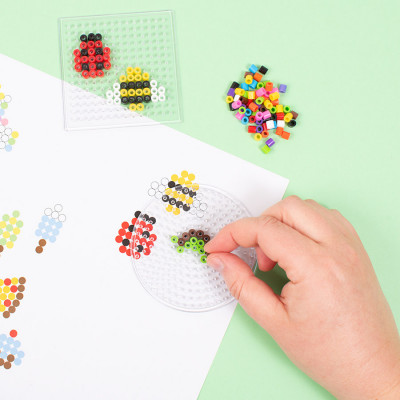 1
Print the template from this page. Place the beads and iron them. NOTE! Get help from an adult when ironing. Both the iron and the beads get very hot.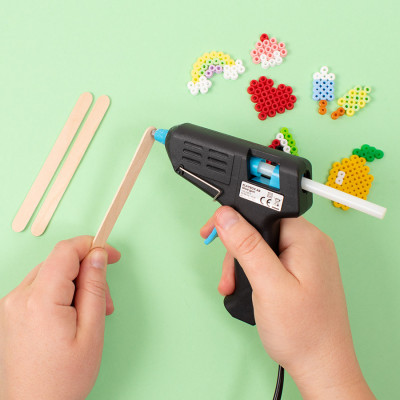 2
Place glue on the top of a wooden stick.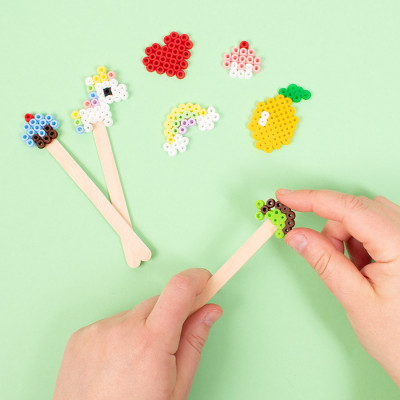 3
Glue on the small bead decorations.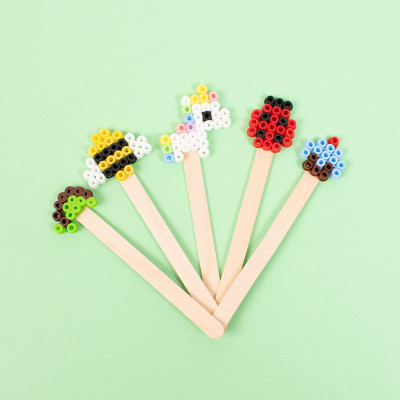 4
Now you have nice bookmarks!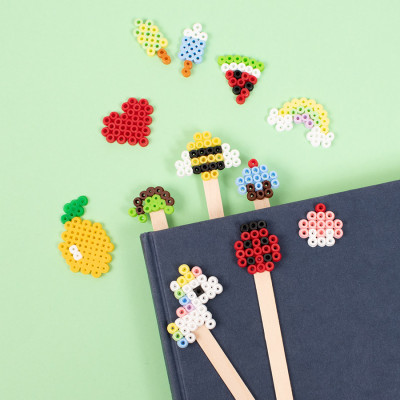 5
Use the ones you like the most when reading, or give them to a friend.
Products required