Gift calendar
Roligt julpyssel för barn. Perfekt julpyssel att göra själv. Gör din egen julkalender! Nr. 89.
Time required: 40 min
Steps: 4
Difficulty: Average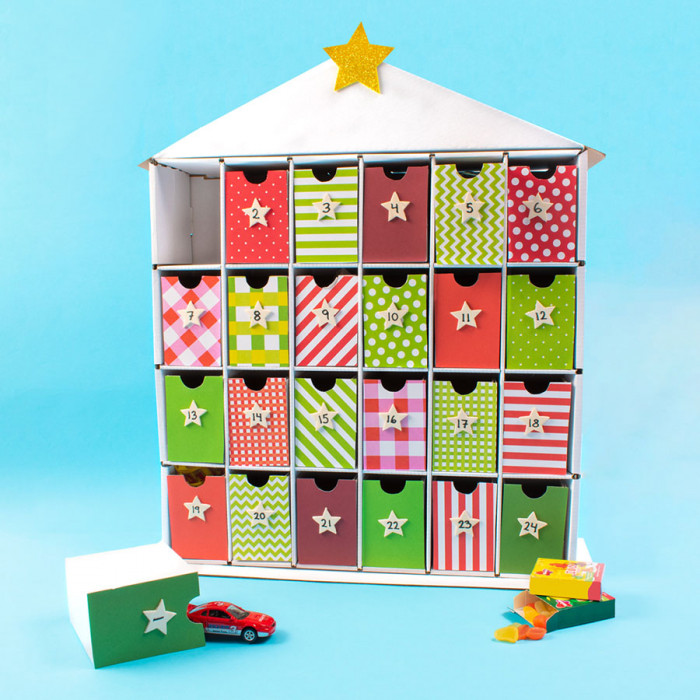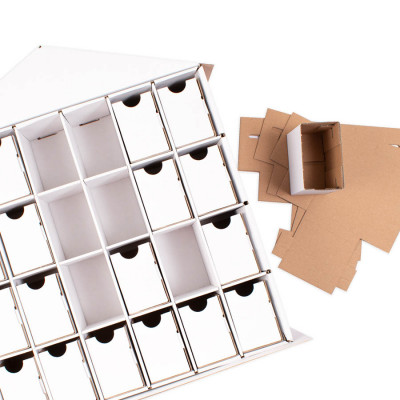 1
Assemble the storage according to the instructions on the box.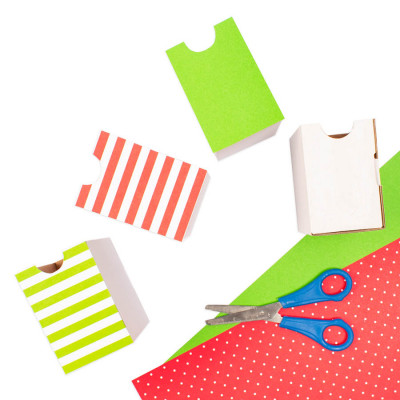 2
Decorate the compartments with different design papers.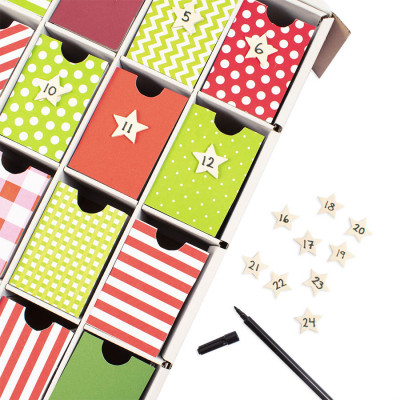 3
Use wooden stars or cut out stars of paper on which you write the numbers 1 to 24. Glue a star to each compartment.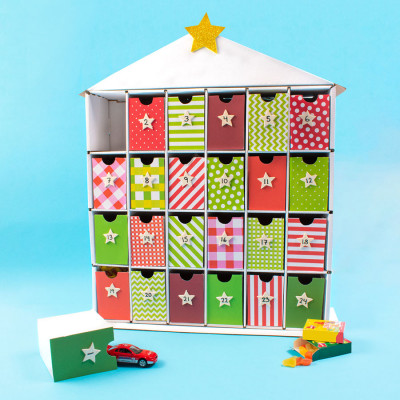 4
Done! Fill each compartment with small gifts.
Products required