Gift bags decorated with ironing beads
Gift bags decorated with ironing beads
Time required: 1 tim
Steps: 5
Difficulty: Easy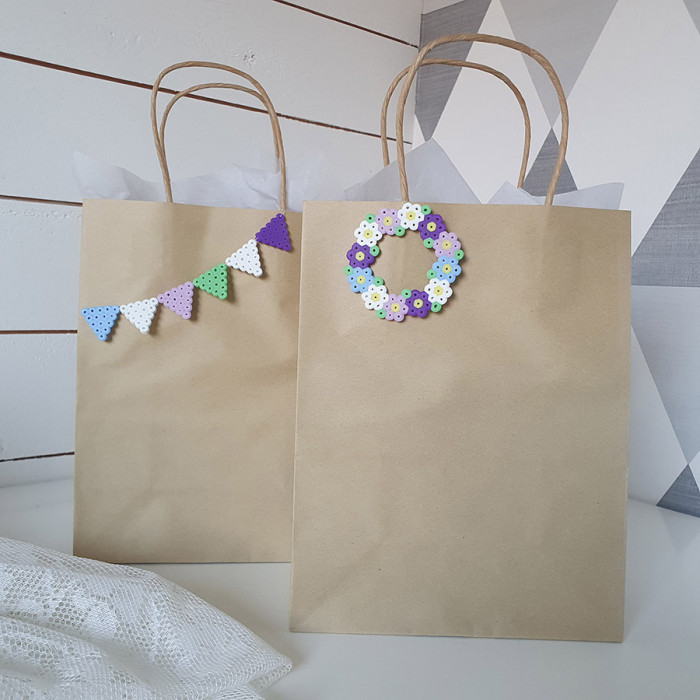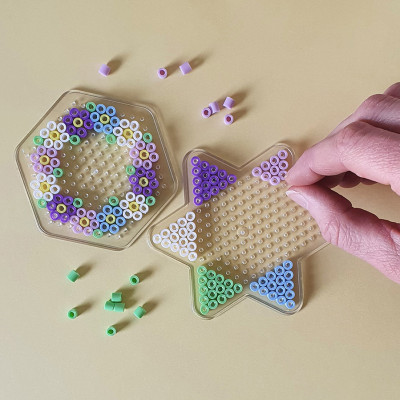 1
Bead the pattern, you can download and print a template from here.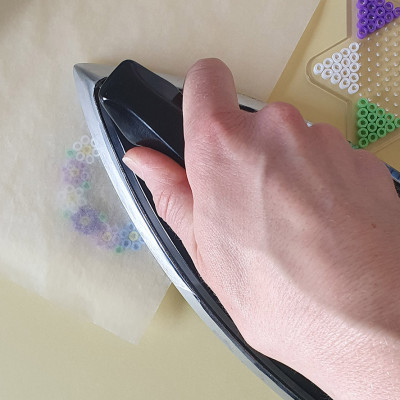 2
Place a baking paper down on the beads and iron it until all the beads have fused. NOTE! Get help from an adult when ironing. Both the iron and the beads get very hot. Let cool.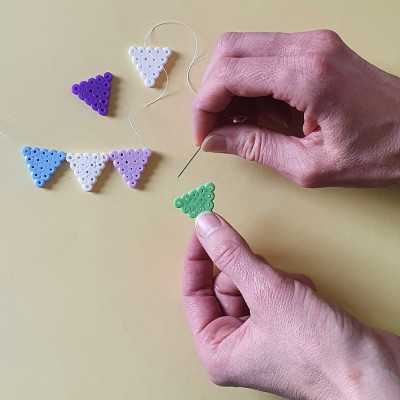 3
Use a string and a needle to sew the pennant together.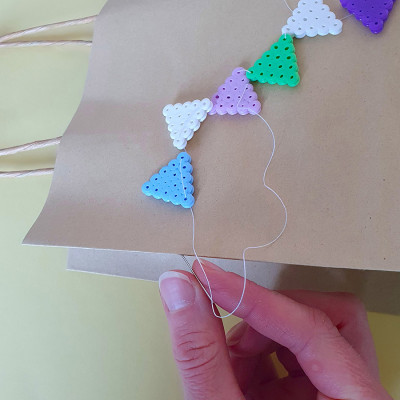 4
Thread the string into the bag and attach it.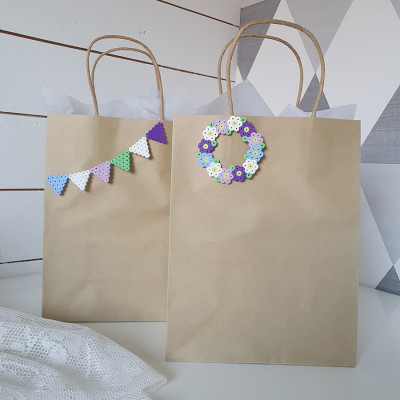 5
Tie the decoration onto small paper bags, done!
Products required