Sparkly star festoon
Pyssla din egen juldekoration. Du gör enkelt denna vackra stjärngirlang att dekorera hemma med. Roligt julpyssel för barn. Nr. 189.
Time required: 30 minuter
Steps: 3
Difficulty: Easy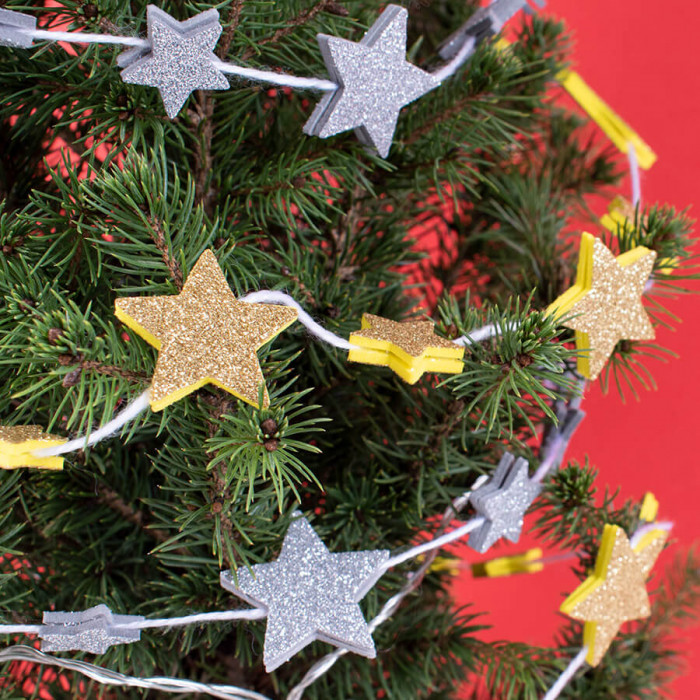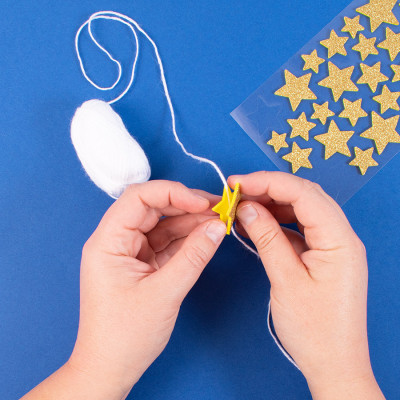 1
Attach two self-adhesive stars to each other with a string in between.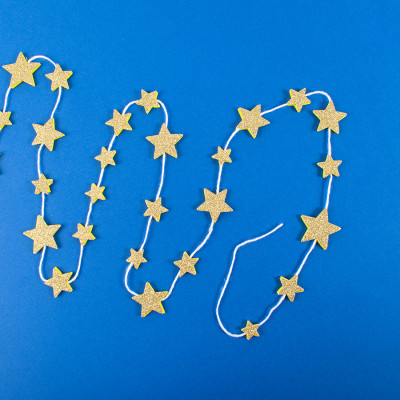 2
Keep going until you have a one meter long string.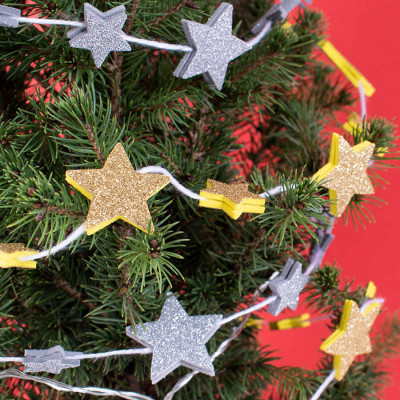 3
The festoon is done! Decorate the tree or inside.
Products required