Shimmering labels
Gör dina egna etiketter till julklapparna. Såhär enkelt får du unika, personliga och glittrande etiketter. Enkelt och roligt julpyssel för barn. Nr. 197.
Time required: 3 timmar
Steps: 5
Difficulty: Easy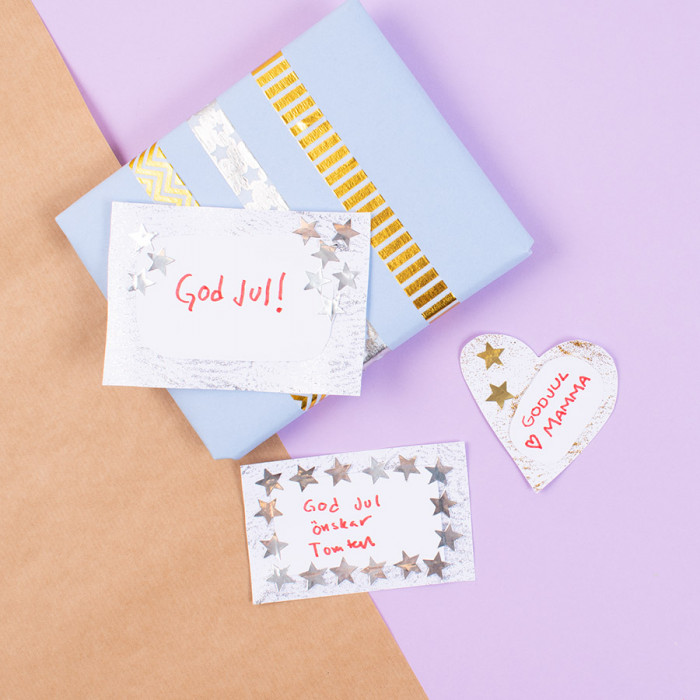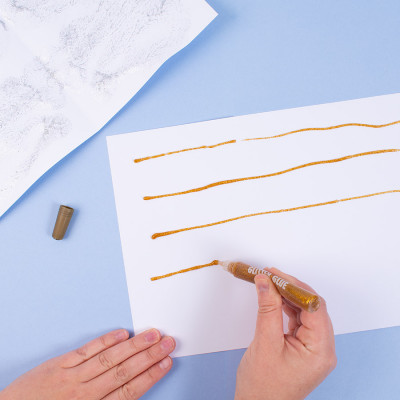 1
Squeeze out glitter glue on A4 paper. Fold the paper in half.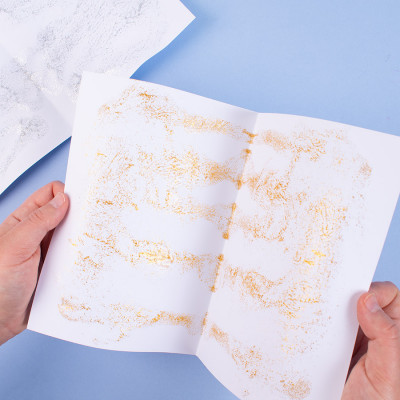 2
Press and rub the paper with your hands. Fold the paper up and let it dry.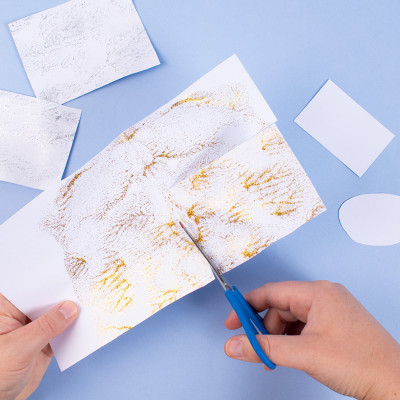 3
Cut out labels in the shape you want. Cut out the same shapes in white paper, but smaller. Glue the white paper onto the glitter glue covered paper.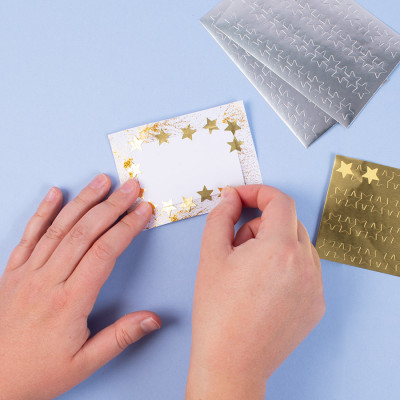 4
Attach gold and silver stars.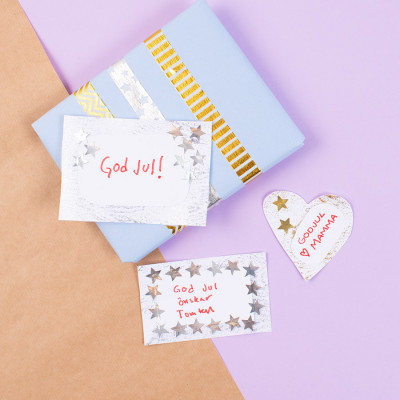 5
Ready to decorate the christmas presents!
Products required