Lucia procession
Ett luciatåg av träfigurer är ett vackert och roligt julpyssel. Ett julpyssel som passar alla åldrar. Måla och lägg till precis de detaljer som du själv vill. Nr. 194.
Time required: 2 timmar
Steps: 3
Difficulty: Average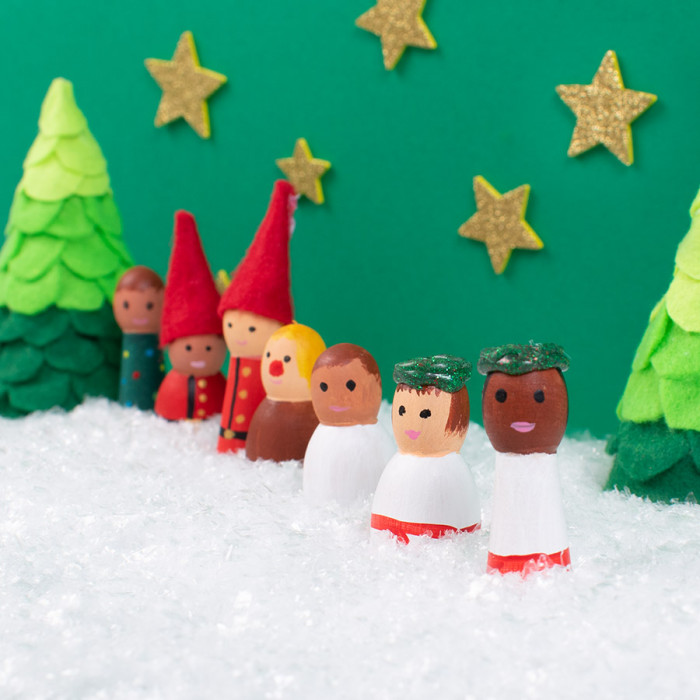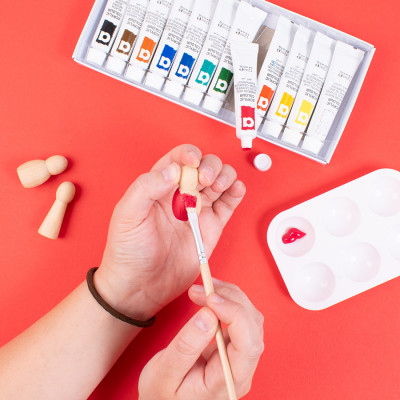 1
Paint the wooden knobs like elfs, lucias, handmaidens, christmas trees or whatever characters you like.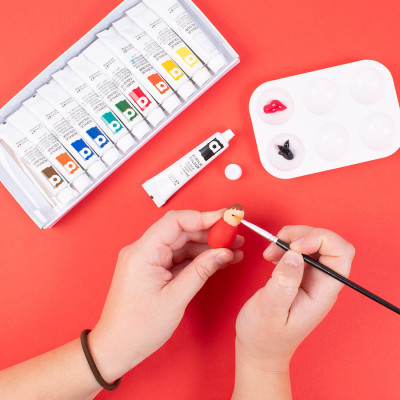 2
Paint details such as eyes, mouth and satin band. Attach an elf hat in felt, make crowns with sparkling glue sticks, if you want to.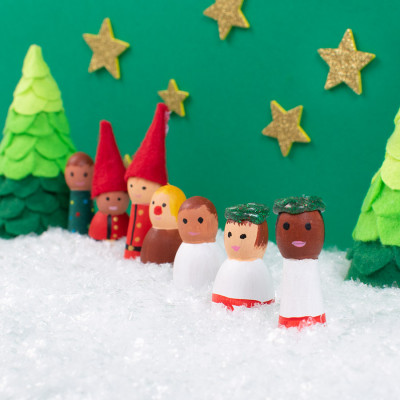 3
Put the charachters in a row, done!
Products required