Christmas figurines of light clay
Roligt julpyssel för barn i alla åldrar. Gör dina egna julfigurer i lera! Nr. 190.
Time required: 2 timmar
Steps: 6
Difficulty: Average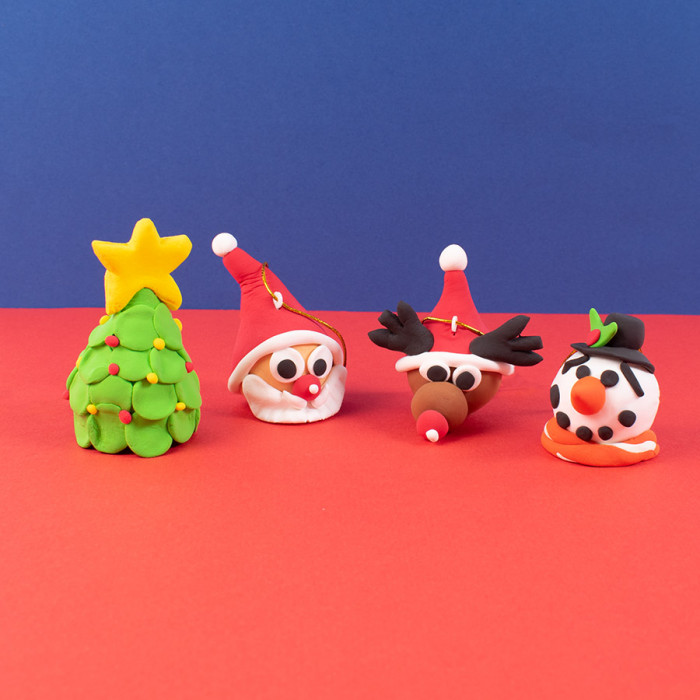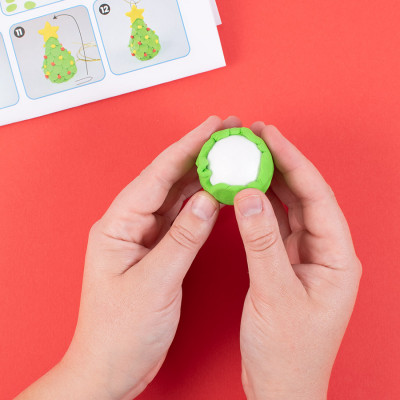 1
Make sure to have the instruction sheet. Take a piece of green light clay and cover the foam ball.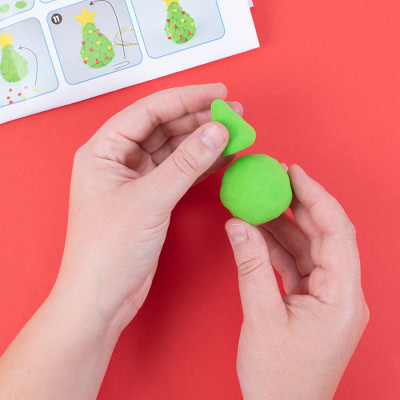 2
Take som more green clay and make a cone, attach the cone to the ball.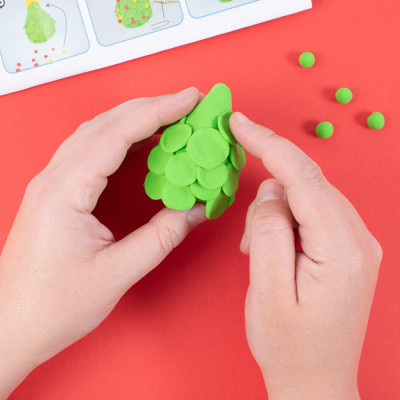 3
Roll small balls of green light clay, press them and attach them around the tree.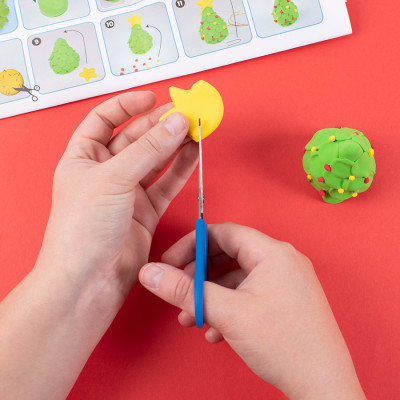 4
Take a piece of yellow light clay, press it and cut out a star shape.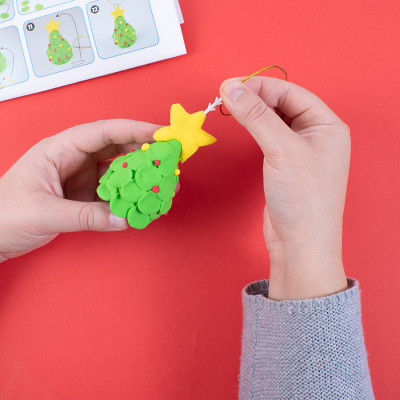 5
Attach the star and attach the string.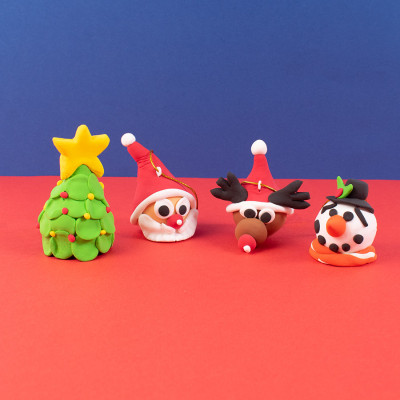 6
Make all the figurines, done!
Products required