Candy canes of beads
Enkelt julpyssel för barn. Gör dina egna polkagrisar av pärlor. Nr. 188.
Time required: 20 minuter
Steps: 4
Difficulty: Easy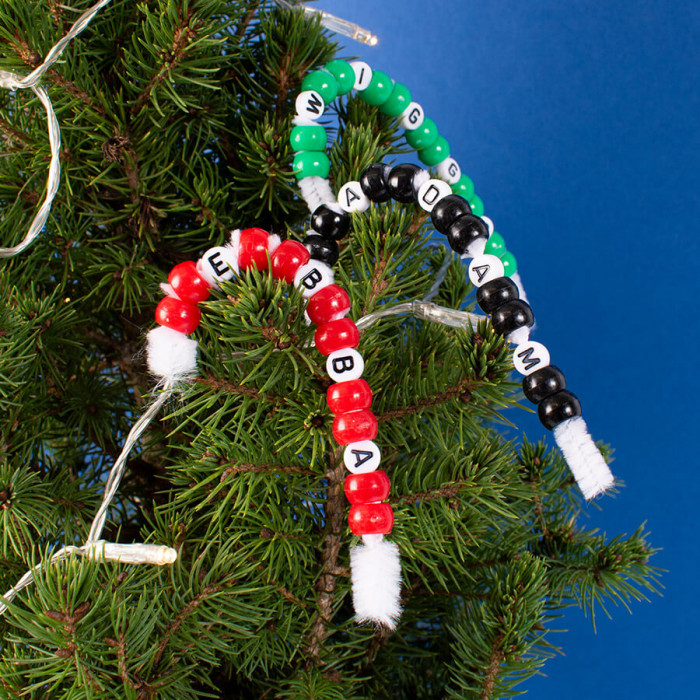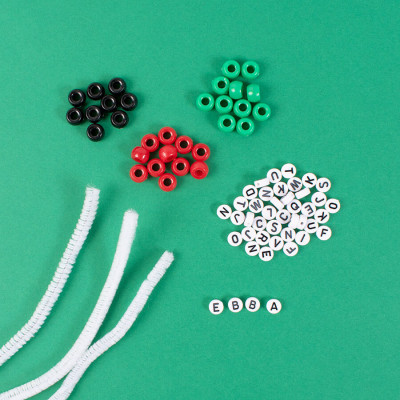 1
Sort out the colours you want, for example red, green and black.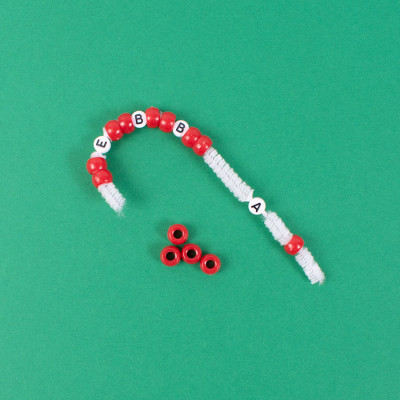 2
Thread two beads in between every letter bead onto the chenille.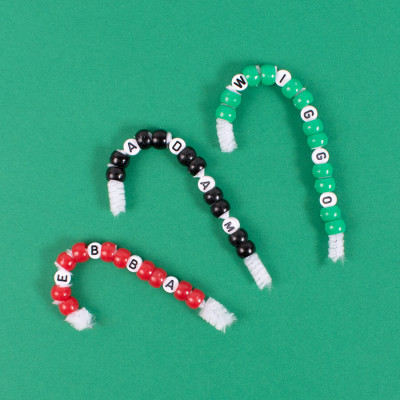 3
Make as many names as you want.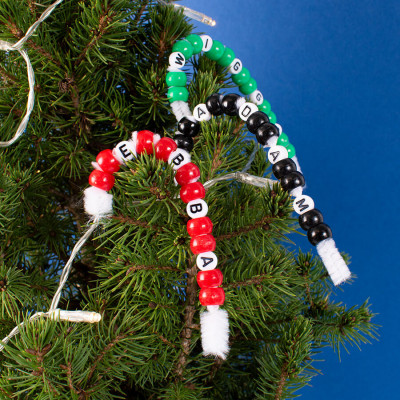 4
Ready to decorate!
Products required