Beadset snow flakes
Time required: 20 min
Steps: 3
Difficulty: Easy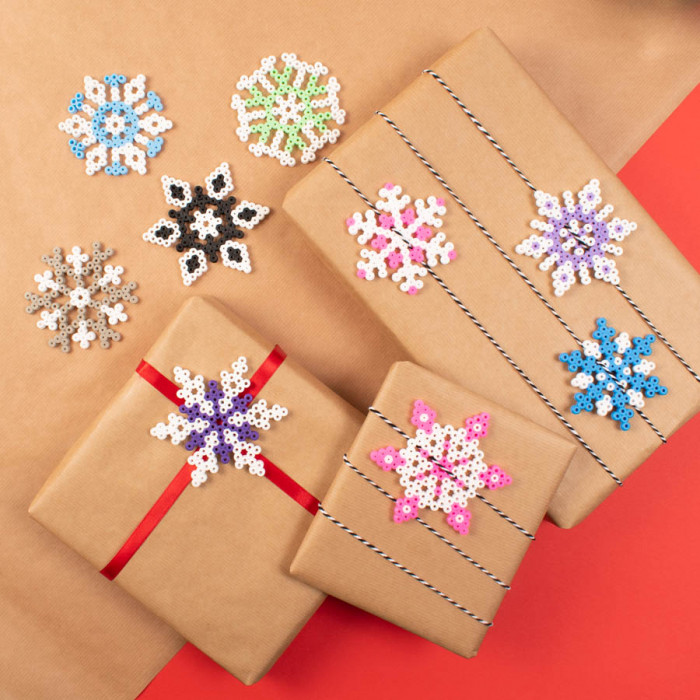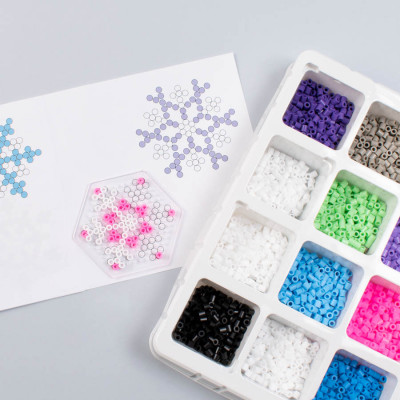 1
Bead all parts according to the pattern in the set.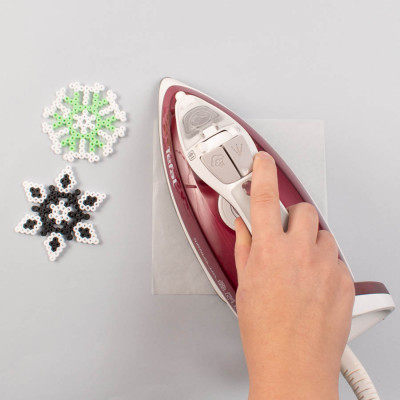 2
Place baking paper on top and iron until all the beads are melted together. NOTE! Get help from an adult when ironing. Both the iron and the beads get very hot. Place something heavy over and let them cool.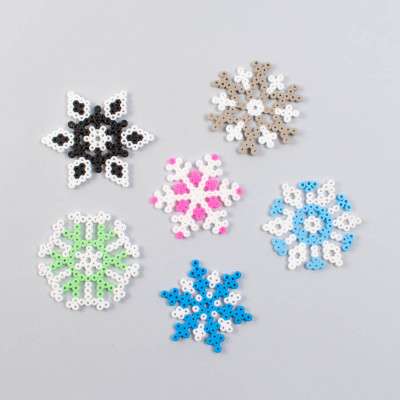 3
Ready to decorate the Christmas presents or the Christmas tree with!
Products required