Make fun imaginative figurines
Nr. 50
Time required: 30 min
Steps: 7
Difficulty: Easy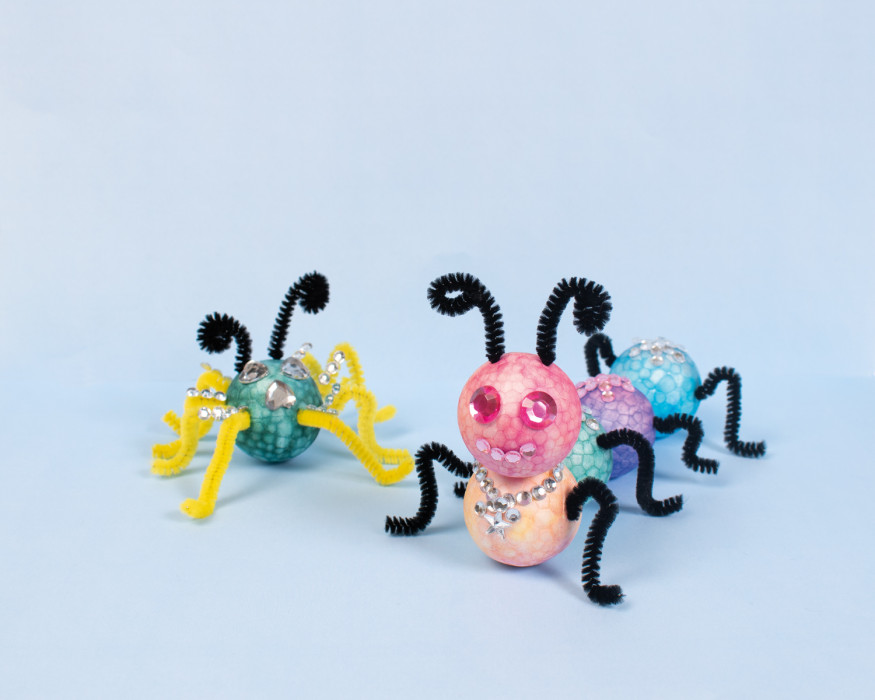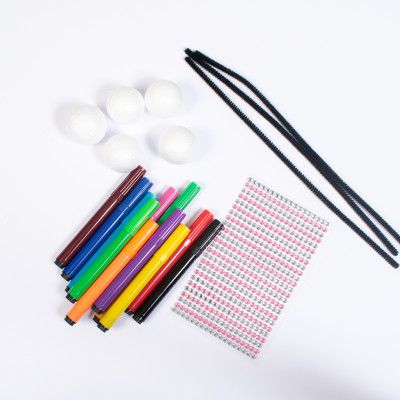 1
Use chenilles, foam balls, markers and crystal stones.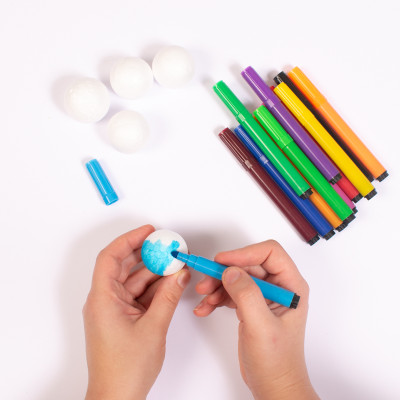 2
Paint the foam balls different colours.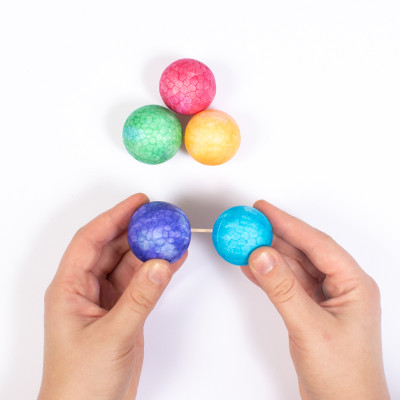 3
Attach the foam balls to each other as in the picture using pieces of toothpicks or chenilles.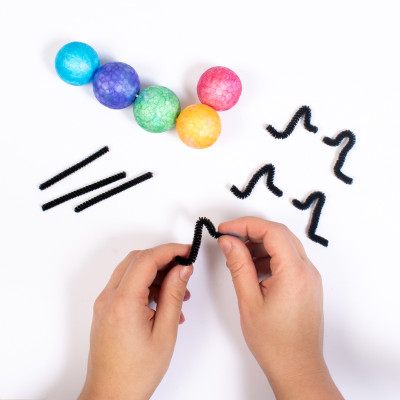 4
Cut and bend eight pieces of black chenilles for the legs. Stick into the sides of the balls.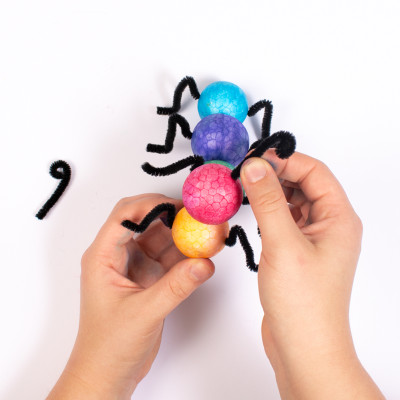 5
Bend two pieces of chenilles into antennae and fasten to the head.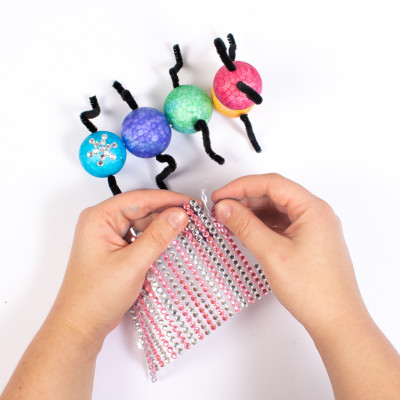 6
Decorate with crystal stones.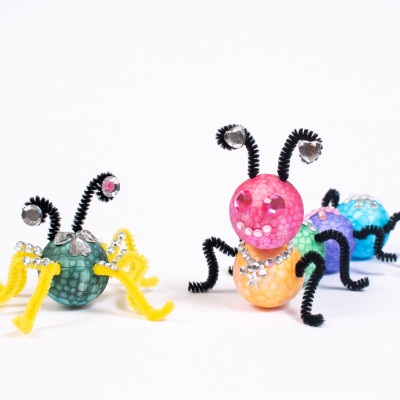 7
Done!
Products required